Mama June Shannon needs to get things together — and FAST — or else she may lose whatever's left of her lucrative reality TV career.
So says a source close to the situation who spoke to TMZ this weekend about what's been going on with Honey Boo Boo's mom, at least. And to hear the insider information come through… well, things don't sound so good for Mama June right now, unless she can get out of the hole she's dug for herself.
Related: Mama June Reportedly Chose Drugs (And Her BF) Over Her Own Daughter…
According to insiders here, Mama June's legal troubles — including that crack cocaine arrest in Alabama — and "bizarre and troublesome behavior" are potentially "deal-breaking" issues for WEtv, the network that produces and carries her show. Boyfriend Geno Doak is considered to be another potentially deal-breaking problem for the network, as they feel he enables and assists her "off-the-rails conduct."
Now, you might be thinking a story like Mama June's would be great for reality TV — and yes, maybe with some producers and networks — but her legal and personal problems are actually a huge turn-off to WEtv, according to reports. Producers and execs at the network believe this type of content to be "too hot and dangerous" for what they want, and it may end up costing the former From Not To Hot star her career.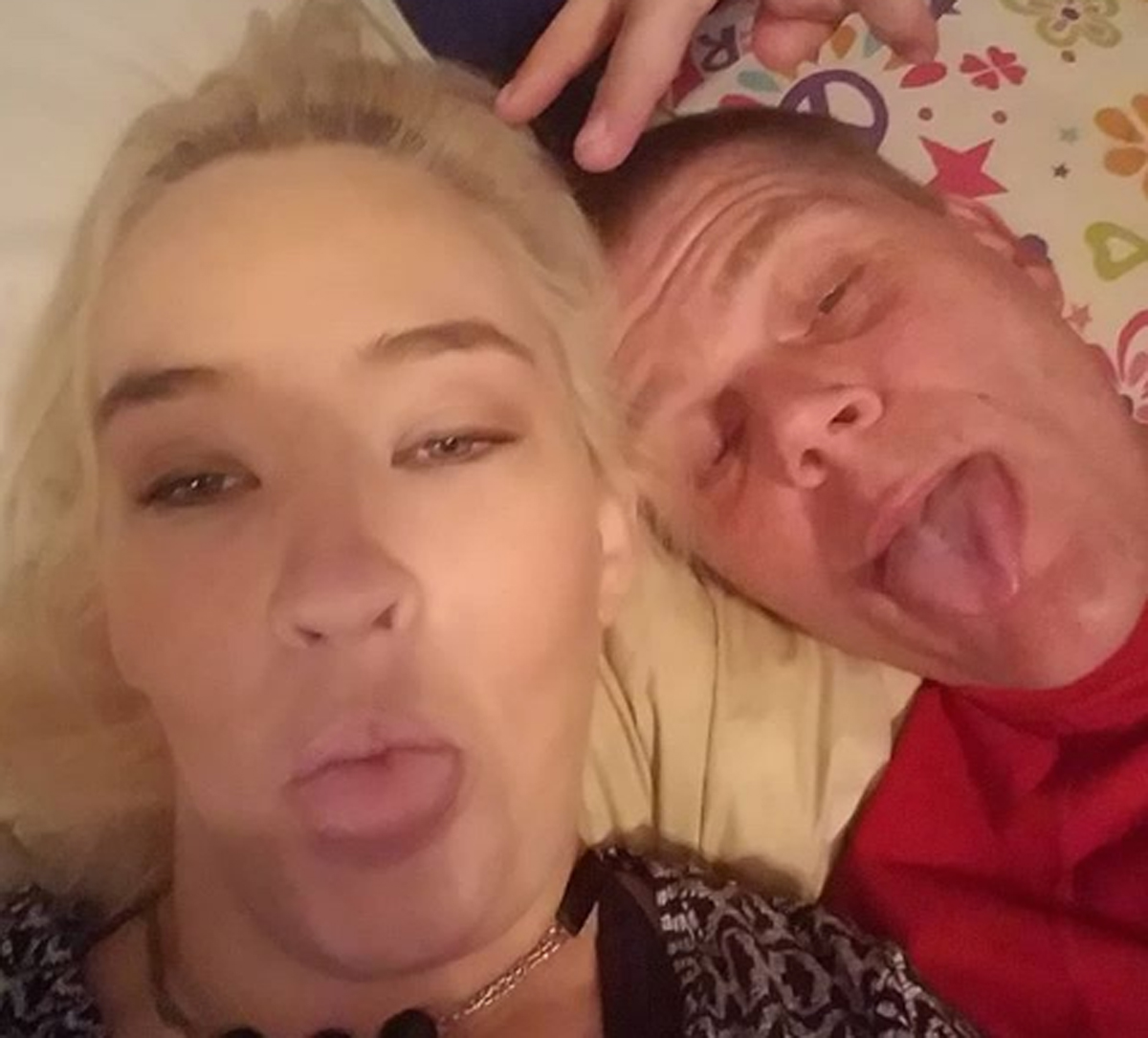 Don't blame the network for this, either; sources say producers repeatedly tried to get help for Mama June in the past few months, offering to send her to rehab multiple times, but she refused. They had been preparing to film a fourth season of From Not to Hot in short order here, too, but the production is "a no-go" unless the reality TV star can "get herself out of the danger zone."
A Pattern Of Erratic Behavior…
Regrettably, this isn't exactly the first time this week Honey Boo Boo's mom has made the news for something so unfortunate; just a couple days ago, she and Doak were spotted on Facebook selling literally everything they own — like, right down to the coat hangers in their house — apparently in an attempt to make some quick cash.
Insiders believe gambling and drugs long ago bled June dry of her reality TV money, and she's now forced to try to scrounge up cash any way she can. She's already lost Honey Boo Boo, too — gone to live with her older sister, Pumpkin — and if WEtv pulls away completely, Mama June's days of big-time paydays could be gone for good.
Related: Honey Boo Boo Mimes Snorting Cocaine Amid Mom's Drug Issues…
Of course, it's not even about the money here; the main concern — for everyone involved — is getting Shannon back on track, whether as a reality TV star or just a normal person. The Georgia native had done so well for so long with a variety of reality ventures, but life has regrettably caught up to her regardless.
The whole thing is sad to see unfold… we can only hope Mama June accepts the help she needs sometime very soon, and moves forward in a rehab setting or somewhere else where she can get her life back on track.
So scary!!!
[Image via WENN]
The post Mama June's Personal Issues Have Her On The Brink Of Losing Her Reality TV Career appeared first on Perez Hilton.