We're starting to learn what prison life will be like for Felicity Huffman Macy… and honestly, it sounds like things could be a LOT worse.
The actress is all set to turn herself into FCI Dublin, a low security federal prison camp in Dublin, California, on October 25, 2019. As we reported, she'll serve her time there — two weeks — after pleading guilty and being sentenced for her role in the college admissions scandal bribery case.
Related: Lori Loughlin Is 'Processing' Felicity Huffman's Sentence!
According to TMZ, Felicity's life inside prison for those 14 days really doesn't seem so bad, either! Sure, it's prison — who wouldn't rather be free and, you know, not in major trouble with the law — but considering the alternatives (and considering what someone like Lori Loughlin might be facing if convicted…) this really doesn't seem like such a bad deal!
Per the outlet, Huffman Macy will be strip searched at entry just like any other prisoner. She'll get a jumpsuit to wear at all times, along with three pairs of underwear. She's also receive a hygiene kit, which includes a comb, deodorant, a toothbrush, some toothpaste, and one roll of toilet paper. The TP had better last her the whole time, by the way; prisoners only get one roll of toilet paper every two weeks, so she's gonna have one roll to get her through the entire stay!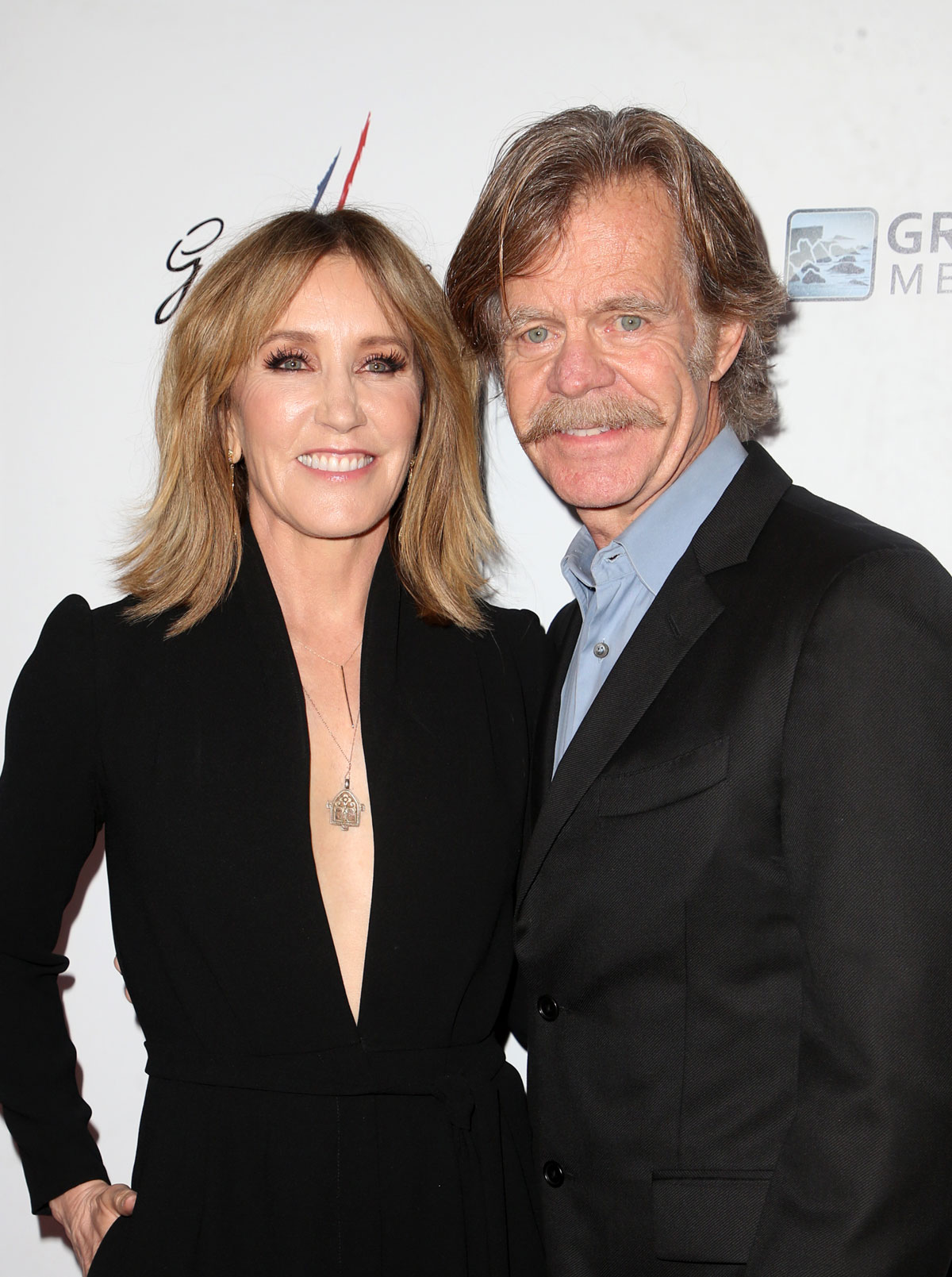 At FCI Dublin, inmates are required to make their beds by 6:30 a.m. every weekday morning, too, though on weekends she gets until 10:00 a.m. to straighten up her prison cot. Ahh, nice to have weekends off, right?! LOLz…
Even at a minimum security prison "camp" like this one, most of the time inmates spend is under guard, inside, away from the sun. And yet, sunbathing is allowed at FCI Dublin (!), with the sun decks open from 4:00 p.m. on Friday up until 8:30 pm on Sunday. Nice? Every day, regardless of sunbathing, inmates get at least one hour of rec time outdoors, as well.
Related: Eva Longoria Went Hard In Her Support For Huffman Macy!
Lunch is served every day from 11:30 a.m. to 12:30 p.m., too, and there are some rules associated with it! For one, you can't leave the mess hall with anything more than a piece of fruit for later, so Huffman Macy had better eat up when she's there!
As for her digs during the two weeks, TMZ reports that the actress will mix in with the rest of the prison population, including hanging out in a common area with TVs, cards, and board games. It's a minimum security facility, so most inmates in there are likely extremely low risk, in for non-violent offense, etc., etc… but still, it's going to be a hell of a wake-up call for the privileged actress!!!
What do U think about all this, Perezcious readers?! Should be quite the eye-opener for Felicity and her family, won't it?? Sound OFF about all of it and more in the comments (below)…
[Image via WENN]
The post Here's What Day-To-Day Prison Life Will Be Like For Felicity Huffman — Pay Attention, Lori Loughlin! appeared first on Perez Hilton.